Personal Training
Cardio-Go is a company built on the foundation of great Personalized care and no where is that foundation more evident than in its personal training department. Cardio-Go's Training Department is simply the best. Experience, passion, enthusiasm, and education all explain the qualities that each and every trainer brings to their day on the job.
Every member gets a trainer to help guide them on their journey toward an active healthy life.
Sessions can be booked on 30min, 45min or 60min intervals
Non-Members are welcome to hire a Personal Trainer!
Step One: Get a Fitness and Health Assessment to
Develop a weekly, monthly, and yearly plan that best fits your situation and needs
Get stats indicating exactly what level of fitness and health you are at
Make sure there are no health issues that will stand in the way of you and your success
Step Two: Select your Fitness Specialist
Meet the team from 145 King:
Tyler Chan, Fitness Specialist
Tyler comes to Cardio Go with a diploma from Humber Colleges Fitness and Health Promotion program. He is certified as a Personal Trainer Specialist (PTS) through Canfit Pro. Being exposed to martial arts at a young age, Tyler attributes his core principles as the result of a lifetime worth of training. Patience, Discipline, and Determination are all key factors to success both inside and outside the gym. The ability to adapt to any situation is imperative to attaining desired results. Tyler understands that every person is an individual who requires their own unique prgram. He is more than happy to help your goals become reality.
Qualifications

• 2012 Canfit PTS
• 2012 Humber College Fitness and Health Diploma
• 2011 First Aid and CPR level C
Class Schedule
Blogs by Tyler
Courtney Norton, Fitness Specialist
Courtney is an energetic and enthusiastic multi-disciplined athlete and comes to Cardio-Go with a very diverse background. Courtney brings countless years of experience working and competing in the Aquatics industry, including teaching swimming to children and adults of all ages and skill levels and leading the Aquatics team at Ryerson as the University's Head Lifeguard and camp Aquatics Director. She also spent a number of years in the entertainment industry, working in sports & lifestyle television, both off and on-camera, and for a Canadian cycling magazine.

Qualifications

• 2010 Resist-A-Ball CORE Trainer Level 2
• 2009 Schwinn Indoor Cycling Instructor Certification
• 2009 Level 1 Pilates Mat Series (East to West Yoga)
• 2007 Can-Fit-Pro PT
• 2007 BA Communications, Minor in Psychology
• 2000 National Lifeguarding & Swimming Instructor Certification
• Exercise Nutrition - Ongoing
• Current First Aid, CPR & AED Certification
Class Schedule

Blogs by Courtney
Ronny Cowan, Fitness Specialist
Fitness Specialist

Before starting a career in fitness, Ronny served as a paratrooper for the Canadian Army. Since then he re-certified himself through Humber College as a professional fitness and lifestyle coach and has been working with clients ever since.
Ronny has led an intense life and trains the same way. In the military he specialized in Unarmed Combat, grappling, and self-defense. His martial arts background, his education, and his experience in Canada's Airborne Infantry creates a very different approach to training.
Ronny's programmes are unique and scientific, and always provide a killer workout!

Qualifications


• 2010 Black Belt, Jiu Jitsu (Ninpo Dojo) • 2004 - 2005 Humber College Fitness & Health Diploma
• 2004 - 2006 CFC (Certified Fitness Consultant)
• 2001 Tour of Duty, Operation Paladium • 1999 Unarmed Military Combat Certificate
Class Schedule

Blogs by Ronny
Simon Van Dijk, Fitness Specialist
Fitness Specialist

Coming Soon!
Qualifications
Coming soon
Class Schedule

Blogs by Simon
Duyen Briggs, Trainer
Duyen is a certified personal trainer, former running instructor and an award winning fitness competitor.
At the age of 14, Duyen earned her 2nd degree black belt in Tae-Kwon-Do, where she competed in tournaments and became an instructor. During her years working in the Architectural industry, Duyen developed several health issues. Stress, lack of physical activity and poor eating habits lead to weight gain, chronic back pain, constant fatigue, and depression. Wanting to take back control of her health, Duyen started her fitness journey and became passionate about helping others achieve their health and fitness goals.
Duyen strongly believes that movement is medicine and obtaining long term fitness success is achieved through consistency and gradual life style changes instead of quick fixes.
Qualifications


• 2015 - Certified Canfit Pro personal trainer
• 2015 - Certified Level 1 DTS Program Design, Assessment and Exercise
• 2015 - Certified Level 1 DTS Olympic Lifting
• 2015 - The Informed Runner Workshop
• 2015 - Animal Flow Workshop
• 2014 - Certified NASM (National Academy of Sports Med) personal trainer
• 2014 - Qualified TRX Suspension Instructor
• 2002 - Bachelor of Architectural Science, Ryerson University
• 2nd degree black belt in Tae-Kwon Do
Class Schedule
Blogs by Duyen
Ashton Nemdhari, Fitness Specialist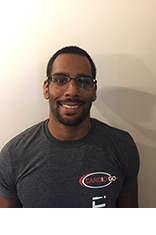 Fitness has always been a passion of Ashton's from a very young age. Growing up always playing sports, and then later playing football in University and studying Kinesiology, he has an extensive knowledge about fitness and nutrition. Since then, Ashton has found Mixed Martial Arts, and spends much of his time training and competing as an MMA fighter.
Qualifications

• Bachelors of Human Kinetics
• Certified Personal Trainer
• CPR Certified
• Competitive MMA Fighter
• CASK Certified Kickboxing & MMA Coach
• Brazilian Jujitsu Purple Belt
• Former Collegiate Athlete
Blogs by Ashton
Aneta Morga, Fitness Specialist
Aneta is passionate about fitness and wellness, and she firmly believes in connecting the mind, body and soul. Her goal is to help others achieve a healthy and balanced lifestyle through regular exercise, establishing healthy eating habits and mindfulness based coping strategies.
She believes that maintaining harmony among all aspects of life–physically, mentally and emotionally–is necessary to accomplish any goal, whether that is to gain strength or improve your state of mind. She sets out to empower others through this connection by coaching them to attain control over their bodies and their lives.
Her philosophy is graceful strength, mindful movement and a connection to your body. She focuses on correct alignment, which in turn alleviates pain and improves mobility. Fitness and exercise are more than looking a certain way. Exercise is about achieving a new level of confidence with your body and your movement. Exercise needs to increase an individual's energy and capability both physically and emotionally, so that optimal strength and functional movement patterns can be achieved to improve the quality of day to day life.
Aneta provides attentive and expert coaching, with a driven and focused attitude towards her clients' success! Through creative programming, Aneta pushes her clients to believe in themselves and achieve what they thought was initially impossible. Fitness and health are an ongoing lifestyle change, with every step positively influencing an individual's overall wellbeing. She'll help you work through patterns and habits and allow you to meet your own specific needs and goals. Because her passion goes beyond fitness, she is able to inspire and motivate others to realize their potential in becoming a healthier, fitter and best version of themselves!
Qualifications

• 2016 CPR A
• 2016 Pilates Mat Certificate – East to West Yoga and Pilates
• 2016 Running Mechanics and Protocols – Body Harmonics
• 2014 canfitpro Personal Training Specialist
• 2010 BA Linguistics - York University
• 2002 Diploma in Advertising & Graphic Design - Humber College
Blogs by Aneta
Meet the team from Simcoe Place:
Jay Agustin, Fitness Specialist
From a young age, Jay knew he always had a passion for fitness. Growing up, he was exposed to a variety of sports ranging from basketball & volleyball to boxing & muay thai. He has worked with all age groups and is keen on empowering his clients with the knowledge and motivation in and outside the facility. He believes that everyone should be able to experience what their body is truly capable of, but the only way to achieve this would be to push past your comfort zone. His attention to detail translates into his application to exercise techniques, so expect To be pushed to your limits when on the floor Jay.
Qualifications:
• 2012 Graduated from the fitness and Lifestyle Management Program ( George Brown College)
• 2012 Canadian Society of Exercise Physiologists (CSEP) - Personal Training Certificate
• 2012 Canadian Fitness Education Services (CFES) - Group Fitness Instructor
• 2012 CPR & First Aid
• 2013 SCHWINN Spinning Certification
Class Schedule:
Blogs by Jay
Anthony Whitney, Fitness Specialist
Anthony is a personal trainer/fitness consultant through the Canadian Society of Exercise Physiol- ogy (CSEP) focusing on designing and implementing strengthening, athletic conditioning and weight loss programs. He has an educational background in Sport Administration as well as Health and Wellness with 11 years of very highly successful fitness coaching and being a former pro-soccer player himself, he's now a provincial (B) licensed soccer coach when not training. He channels his education and dedicated coaching skills into offering clients a unique and fresh approach to health, wellness and fitness training.
Anthony's passion for fitness, commitment to clients and relentless energy and strong belief in SMART goal setting are the driving forces behind his success. SMART simply stands for Specific Measurable Attainable Realistic and Timely. When applied to a exercise program, it will lead you to satisfying results. There's no greater feeling in the world than setting a goal, creating and executing a plan to reach it.
Qualifications
• 2011 Lifesaving Society CPR, Heart Saver AED (BLS-C) • 2003-06 Coached Durham College Women Soccer • 2002 Ryerson University Personal Training level 1 & 2 - Health Wellness Program
• 2000 NCCP Level 3, Soccer • 1998-Present CSEP / CFC / CPT • 1994 Played for Portsmouth YTS, Team Ontario • 1994 Played for Portsmouth YTS, Team Ontario • 1994-95 Sports Admin (Durham College)
Class Schedule
Blogs by Anthony
Dee Simpson, Fitness Specialist
As a zealous, life-long adventure traveler and volunteer – with overriding passions for helping others and anything active in the great outdoors – Dee leapt into her fourth career, as a fitness professional, at a time when most are slowing down! For the decades previously, she ran two very successful film-production companies, was an award-winning documentary film maker, a university lecturer and a medical illustrator in South Africa, France, Canada and her native Britain.
Continually 'Walking the Walk', Dee had the audacity to run her first marathon at 61 years young – winning in her age group and qualifying for Boston. This instigated a commitment to use her age, enthusiasm and boundless energy to train, motivate and inspire others to succeed – often far beyond their goals. So who says you can't teach an old dog new tricks!?
Qualifications:
• 2009 Can-Fit Pro – Personal Trainer Specialist
• 2008 Can-Fit Pro – Older Adult Fitness Specialist
• 2005 Ontario Fitness Council – Certified Fitness Leader
• 1976 Masters Degree - London University, England
• 1965 Bachelor of Science (Hons) - University College, London, England
Class Schedule:
Blogs by Dee
Sarah Bangs, Fitness Specialist
Coming Soon!
Qualifications
Coming soon
Class Schedule
Blogs by Sarah
Karina Blanco, Fitness Specialist
Coming Soon!
Qualifications
Coming soon
Class Schedule

Blogs by Simon
Meet the team from King West Club:
Erika Downey, Fitness Specialist
Erika Downey is certified as a Personal Training Specialist by CanFit. With a passion for connecting the mind, body, and soul through movement and strength, Erika designs effective, individualized fitness programs for her clients. She specializes in weight loss, functional-movement training, bodybuilding, conditioning, nutrition, and counseling. She helps clients improve their range-of-motion and mobility by incorporating compound movements and functional exercises into her training programs.
Erika empowers her clients to achieve results beyond their expectations by continuously challenging and motivating them in a fun and rewarding way. She believes that mastering the basics allows clients to learn and execute advanced exercises more safely and effectively. With over three years of fitness, health, and sports experience, as well as a broad educational base, Erika can confidently design a simple and effective program that will help you achieve lasting results.
Qualifications:
• 2015 Fitness and Health Promotion Centennial College, Diploma TWIST Sport Conditioning
•2015 Coach TWIST Certification Completed in Chest/Back/Shoulders/Legs Personal Trainer Specialist
• 2015 CanFit Pro Certification
• 2015 First Aid and CPR/AED Level HCP Canadian Red Cross
Blogs by Erika
Glenroy Alexis, Fitness Specialist
Glenroy graduated from the Humber College Health and Fitness Promotion program in 2015. Glenroy has been a competitive athlete and competed in sports such as track and field, football, Soccer and basketball. Glenroy is now a Certified Personal Trainer who specializes in exercise prescription, sports nutrition and is an avid health coach. He strives by helping his clients become the best version of their selves by providing his knowledge and experiences through specific exercise programs and nutritional advice or programs. He believes that when it comes to training, every little detail counts towards goals.
Qualifications:
• Humber College Health and Fitness Promotion Diploma 2015
• Canadian Society of Exercise Physiology (CSEP-CPT) 2015
• Canadian Red Cross Emergency Standard First Aid Level C + AED 2014
Blogs by Glenroy
Jenna Doak, Fitness Specialist
Motivating others to become their best, and allowing clients to understand how empowering fitness can be. Jenna became passionate about fitness after struggling with her own weight growing up. After working with many personal trainers herself and succeeding in losing weight, she decided it was time for her to help others. Since then, Jenna has worked with many clients helping them over come and surpass their fitness goals.
Jenna is a certified personal trainer of 5 years. She enjoys working with people who are new to the gym, teaching, and motivating them to stay on track. She enjoys working with clients who want to be challenged!
Whether your goal is to lose 5 pounds or 100 pounds, Jenna has the skills, knowledge and motivating edge to help you do so. She brings a friendly and welcoming personality to every session but is not hesitant to push you past your comfort levels in the gym. Jenna will assist you every step of the way in becoming the new, healthier, better you!
Qualifications:
• 2015 Certified First Aid + CPR
• 2007 Shwinn Cycling, Certified Spin Instructor
• 2007 Fitness Instructor Specialist, Can-Fit-Pro
• 2006 Personal Trainer Specialist, Canadian Fitness Professionals (Can-Fit-Pro)
Blogs by Jenna
Marcia Plummer, Fitness Specialist
Marcia Plummer is a Certified Instructor, Professional Dancer, Amateur Bodybuilder and a program coordinator. She has a diploma in fitness and Nutrition, she is Mrs. Eastern Ontario Bodybuilding Champion. She has worked at various health clubs throughout the GTA and in the U.S. Marcia has appeared on stage, music videos and movies as a dancer. Her love of dance and fitness is the areas in which she can help others achieve their goals.
Qualifications:

• 2004 Title Holder, Miss Eastern Ontario Middle Weight
• 2003 Brooklyn NY Bodybuilding Light Weight Champion
• 2000 Kickboxing Certification (ACE) • 1998 Dip. Fitness & Nutrition
• 1997 Certified Fitness Instructor (ACE)
• 1989-1990 Professional Dancer - Alvin Alley Dance Theatre
• 1982-1983 National Track Competitor - Pentathlon
Blogs by Marcia
Tony Tam, Fitness Specialist
Whether 1 on 1 or in a group class environment, Tony Promotes a fun and safe way to becoming a fitter you by providing simple instruction and ongoing support. Some of his personal hobbies include Australian rules football, cycling, swimming, and baseball. Tony's many different sports and hobbies allow him to have an increased understanding of the way we move, by trials of both success and failure. Tony believes exercise is a way of life and he truly enjoys helping others incorporate into their lives what has been such a large part of his own. Areas of Specialization: Weight loss, core Training, increased strength and muscle toning, small and large group training, increased sports performance, injury prevention and recovery.
Qualifications:

• 2007 PTS - Can-Fit-Pro
• 2004 Canadian National Team for Australian rules football
• 2000 Sports Equipment Specialist, with honours - Humber College
• 2000 NYC State Football, Mega-City Mad Dogs
• 2 Time Most Valuable Player - Baseball ('97/'98 - '98/'99)
• 3 Time Most Improved Player - Australian Football ('02/'04), Baseball ('96)
• Most consistent player - Australian football (2007)
Blogs by Tony
Eddy Bucardo, Fitness Specialist/Conditioning Coach
Eddy believes that
human beings were made to move. Unfortunately, in this modern age, we spend countless hours in front of screens, rendering our bodies immobile. Immobility leads to an array of diseases, including diabetes and cardiovascular disease. But we are adaptable and versatile beings. Eddy's goal is to harness that adaptibility to make to new strides in athletic performance. As a child Eddy played sports such as cross country, track & field, soccer, baseball, boxing and football. He is now a provincial level boxer, using his skills and experience to improve his own athletes and to prepare them for their own bouts. He studied Exercise Physiology & Lifestyle Management at George Brown College in Toronto, where he received his diploma as well as his CSEP-CPT & CEP designation. Eddy's methods apply to everyone. Anyone and everyone looking to better their quality of life. With a background in athletic therapy, exercise physiology, and personal training, Eddy Bucardo's mantra is: with training, treatment and execution of proper technique, anyone regardless of age, can train like an athlete.
Qualifications:
• OBA (Ontario Boxing Association) Certified Boxing Coach
• OBA (Ontario Boxing Association) Certified Fighter
• Canadian Society of Exercise Physiologists (CSEP) Certificate
• Canadian Red Cross CPR-C Certified
• George Brown College Diploma Fitness Kin. & Exercise Physiology
Blogs by Eddy
Matt Zasidko, Fitness Specialist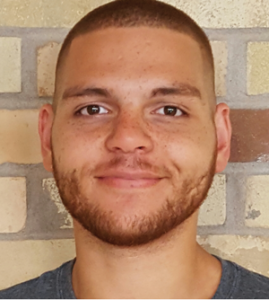 From fat to fit, Matt took his weight into his own hands. He took the initiative, and on his own, lost 60 lbs in just a year. With a new body and a new outlook on health, Matt wanted to see just how far he could push himself and his newly developed fitness. So in 2010 he decided to join the Canadian Forces Army Reserve, and is still an active infantryman with the 48th Highlanders of Canada.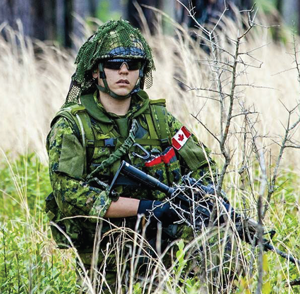 As the Army pushed Matt through many demanding fitness competitions and intensive training around the world, his passion for fitness grew. He decided to make his knowledge official and graduated from the Humber College Fitness and Health Promotion Program and became a Certified Personal Trainer. Since then, Matt has successfully trained many people from all walks of life has become both nationally and internationally certified with many Fitness and Health organizations. He is also a provincial level Boxing competitor with the Ontario Boxing Association. He's very technical and fun when it comes to his coaching, and prides himself in combining the scientific principles of fitness and un-orthodox exercise methods inspired by the Military. You'll always catch his clients with both progress and a smile. Matt's specializations are fat-loss, muscle development, mobility and joint health, boxing and athletic performance.
Qualifications:
• 2015 Certified Trainer–Canadian Society of Exercise Physiology (CSEP)
• 2015 Qualified by–Assess Correct Train assessment protocol (ACT)
• 2014 Qualified by–Exercise is Medicine Canada (EIMC)
• 2014 Qualified by–Ontario Society of Health and Fitness (OSHF)
• 2013 Certified Boxer–Ontario Boxing Association (OBA)
• 2013 Graduate–Humber College: Fitness and Health Promotion
Blogs by Matt
Nathan Scott, Fitness Specialist
Nathan played many sports while he was growing up, but his favorites were lacrosse and rugby. He found the practices weren't enough to satisfy him, so he began training in his spare time to become faster and stronger. This drew Nathan into the gym, where he discovered the physical benefits of resistance and cardiovascular training. After realizing what he could
do for himself, Nathan was inspired to share his passion for fitness with others, so he enrolled in the fitness and health promotion program at Humber College. The most important thing Nathan took away from the program is that increased physical activity can not only improve your physical performance, but also it can reduce health risks for cardiovascular disease, obesity, diabetes, and many other illnesses. Nathan wants to share this knowledge and help anyone he can to reach their goals. He believes it is better to teach a client how to build a sustainable, healthy lifestyle, than to simply show them how to execute an exercise routine. Nathan is dedicated to helping people enjoy healthy, happy lives.
Qualifications:
• 2016 -Humber College Fitness and Health Promotion Diploma
• 2016-Firstaid&CPRC
Blogs by Nathan
Bill Stoppard, Fitness Specialist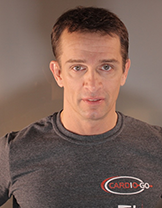 Bill Stoppard has been a personal fitness trainer in the UK and Canada for over 14 years, working with and learning from the fitness industry's most innovative and knowledgeable trainers, boxing coaches, and medical practitioners.
Approaching fitness as a game that must be played strategically, Bill trains clients to engage in fitness with intensity and in the pursuit of fun and success. Aiding clients to engage their physiology with knowledge and passion is the primary objective.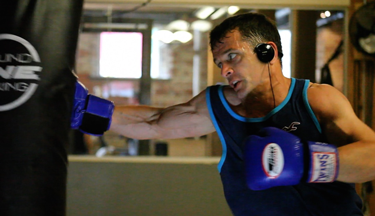 Bill has contributed to fitness publications in magazines and newspapers, including Men's Health, The Observer, and the Evening Standard in London, England. Bill is a sponsored inline skater and creator of North America's most viewed inline skating tutorials and videos on his Youtube channel PintoPonyProductions.
Qualifications:
• Canfitpro- Personal training Specialist
• Schwinn- Certified Spinning Instructor
• Outbox UK- Boxing Trainer Certification
• IISA- Inline Skating Instructor Certification
• CPR & First Aid CPR-C
Blogs by Bill