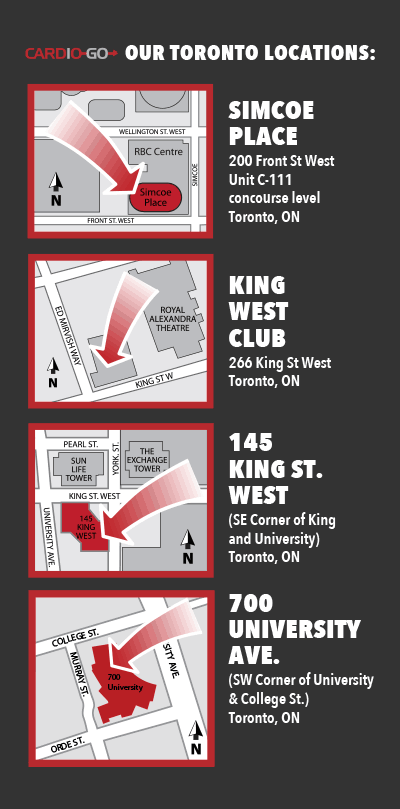 7 Day Pass. Completely FREE with NO OBLIGATION for ANYTHING!
Locations:
700 University (South West Corner of College and U)
SIMCOE PLACE 200 Front St West, Unit C-111- Concourse level
KING WEST CLUB, 266 King St West (Across from David Pecaut Square)
145 KING ST. WEST (SE Corner of King and University)
Offerings:
• Classes like Zumba, Bootcamp, HIIT FIT, Yoga, Pilates, and more
• Expert Personal Training from elite licensed trainers
• Health Centre with Chiropractors, Massage Therapists, Physiotherapists & Chinese Medical Doctors
• Change rooms, lockers, and showers
The 7 day pass is a completely FREE with NO OBLIGATION for ANYTHING! Sign up below and a rep will guide you into your first class or workout.
This offer expires November 30th, First 100 people to sign-up. 1st time users ONLY.