GREAT NEWS! Cardio-Go is
RE-OPENING

TUESDAY AUGUST 4th!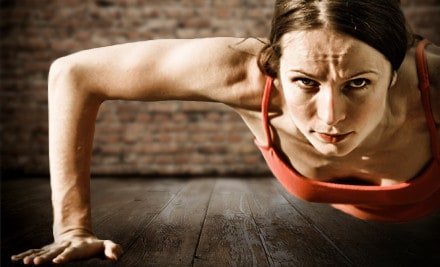 AT LONG LAST CARDIO-GO IS ALLOWED TO
OPEN

!
THE CLUBS ARE CLEAN, COVID READY, AND THE TEAM CAN'T WAIT TO GET STARTED WITH YOU!
Members, it's been too long! Cardio-Go is finally able to open and we couldn't be happier. As of Tuesday August 4th our doors will be open and our lights on and we'll be looking forward to seeing you. I'm sure you have some questions, and with the rest of this email, I'll try to answer as many as I can.
The King West Club
Re-Opening: Tuesday August 4th
Hours of Operation: Monday to Friday- 7am-8pm, Saturday – 9am-5pm
*** If any of you would like hours outside of this availability, please let us know! ***
Group classes will begin too with less attendees to allow for social distance. Check our online Schedule. (Note- we will still be offering our Virtual Classes too!)
Personal Training Sessions can restart indoors as of Tuesday August 4th
Gym visits can also restart but members will have to reserve their time on the GYM TIME SCHEDULE- you can find this below the class schedule at cardiogo.ca
700 University (College & University)
Re-Opening: Tuesday August 4th
Hours of Operation: 24/7
Group Classes will begin on the first week of August with a limited schedule and a restricted number of attendees.
Personal Training can restart indoors as of Tuesday August 4th too
Gym visits can also restart.
145 King St West
For August, 145 King will be open for appointments only.
Personal Training- can restart August 1st by appointment only
The facility will remain closed for walk-in workouts and classes.
Members, please come visit us at our King West Club until we have enough of you to get 145 King open again completely!
*** if you would like 145 King open fully, please let us know! ***
THE CLUBS ARE READY
For the past 2 months we have been working at getting our clubs ready for re-opening. We have a cleaning plan, a social distancing plan, and a series of measures to insure that we are doing all we can to be COVID prepared. Please read our Infection Prevention & Control Plan for all we are doing. Here are some key points for everyone to know before they come through the doors:
All guests must sign in at the door for contact tracing. Please don't forget!
All guests must sanitize their hands upon entry
All guests must come with a mask. If you forget, you can purchase one at the desk. (masks do not need to be worn during exercise but do need to be worn before and after)
All guests must wipe down equipment that they use after they are done. (nothing new there!)

YOUR MEMBERSHIP
As Cardio-Go is officially re-opening, all memberships will reactivate on August 1st. If you need more time, we understand. Freezes are available for you. Please just click the button below and request a Freeze for the month of August. As long as you submit your email by 5pm on Friday we'll make sure the membership billing will run without you on August 1st.

Lastly, I want to thank you all for your patients and support. Faith that you will be there when the dust settles is what has kept us all going and hopeful through the darkest days. Let us know how you are doing, how we can help, and how we can make the rest of 2020 the best they can be.
See you in August!
Steve Lachelt
President, Cardio-Go
www.cardiogo.ca