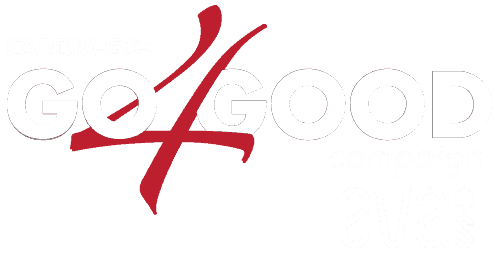 From Dec 2nd to Dec 13th we want YOU to come for FREE as often as you like as long as you leave a donation to EVA
Eva is a local transitional house for Youth between 16 and 25 in our neighborhood who find themselves in need of help. This year Cardio-Go wants to give all 50 residents a 12 month membership to help them get an opportunity to get active.
Cardio-Go will match every dollar raised
Everybody is welcome! You can come as often as you'd like as long as you leave a donation each time. Send this message around! Lets get EVERYBODY COMING IN!
Here's how you can get started:
REGISTER!
This is the best way to participate because by registering you actually become an active member until Dec 13th. This way you can book your classes online so that you can guarantee your spot. To register, just click the Button below for a 2-WEEK Pass and then key in the promocode GOFORGOOD. The promo code will eliminate the price. Then all you have to do is come in with your donation.
OR JUST COME!
From now until Dec 13th you are welcome just to drop in for a workout or a class or anything on our schedule. Please just bring what you feel the visit is worth and leave it in the donation box. (we'll happily accept credit card or debit donations too)
Thanks in advance everyone. We wouldn't be here without your support and we really would love to give those young adults the leg up they deserve.