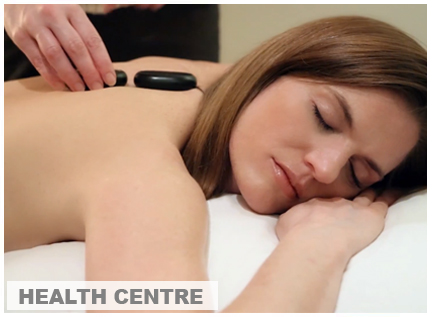 MASSAGE | CHIROPRACTIC | PHYSIOTHERAPY
PRACTITIONERS | CONTACT US
Cardio-Go's mission is to aid in the creation and maintenance of active, healthy lives on the go. Our Clinicians are on site and an integral part of our team. They work together within the Health Center, as well as with our personal training team, to turn injuries into physical success stories and to make even our healthiest of clientele better. At Cardio-Go, Movement really is treated as Medicine.
Cardio-Go's clinical services include Physiotherapy, Chiropractic, RMT Massage, and TCM Acupuncture. So, what sets Cardio-Go's clinical services apart?
Personalized Service
Cardio-Go Physiotherapy, Chiropractic, Massage, and Acupuncture services are unique in that patients are treated in one-on-one treatment sessions in the clinic and on the gym floor and given the undivided attention of their practitioner(s). This clinical approach not only maximizes the care provided in each treatment session, but also permits a higher degree of customized care.
Passion
Cardio-Go clinicians are chosen specifically for their enthusiasm and their commitment to go above and beyond the allocated appointment time. Our clinicians are frequently a presence on the gym floor and ensure that they are available between patients to address on-the-go health and fitness concerns. Providing this "little bit more" is not only invaluable to our members, but also integral to the success of our trainers and course instructors.
Experience
Each clinician at Cardio-Go walks the walk. From competitive athletics to an active lifestyle, our clinicians are personally involved in health and fitness. From marathoners to power lifters and everything in between, our clinicians have the in-depth experience to truly understand what if feels like to be a physical success and what it feels like to overcome physical adversity.
A Support Facility and Team like NO OTHER!
At Cardio-Go, our clinicians have a wide variety of rehabilitative space and equipment at their disposal. Our patients not only benefit from our clinical space, but also our weight rooms, cardio equipment, studio space, and more to provide the best possible experience and the best possible recovery from whatever holds them back. Furthermore, a full team of Personal Trainers and Kinesiologists join the clinicians when the time is right. Rehabilitation and working towards personal bests doesn't stop when the pain is gone! By working together, our Personal Trainers and Clinicians ensure that each patient continues to improve, get more active, and GO!
In the case of a serious injury, our Physiotherapists, RMT Massage Therapists, Chiropractors, and Traditional Chinese Medicine practitioners are able to help. With over 30 years of combined experience there is nothing these clinicians haven't seen before. Our administrative team is well-versed in processing motor vehicle accident claims, workplace injury claims, 3rd party billing matters, and handle even the most sensitive matter with discretion and professionalism.
No Membership Required! We happily welcome all of our community to our clinics; membership or no membership.
Come in, call, or email to see and experience the Cardio-Go difference. We look forward to seeing you on the road to recovery and your personal best!
Cardio-Go Clinic Locations:


King West
266 King St West, Toronto Ontario
M5V-1H8
[email protected]
416-913-9123 x4


Simcoe Place
200 Front ST W, Toronto Ontario
M5V-1H8
[email protected]
416-913-9123 x3

Not Convenient? Please visit one of our partner clinics in the following areas:
Ellesmere & Markham
East Liberty
Royal Physiotherapy
Stouffville