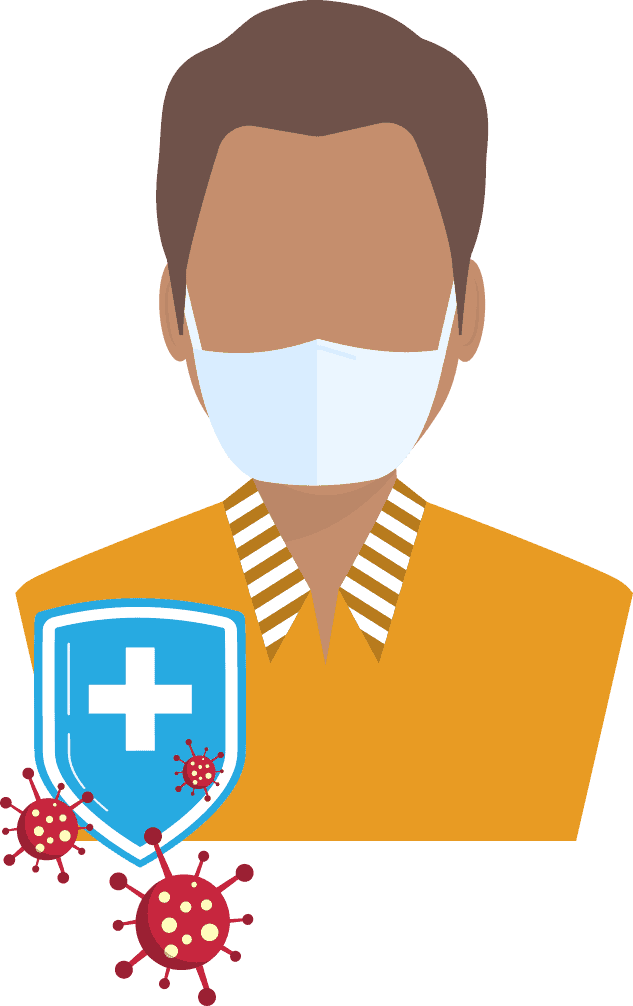 Cardio-Go's Infection Prevention and Control Plan has the following key sections:
A Virtual Care Plan – to enable services to be rendered from isolation
A Cleaning Plan
A Social Distance Plan – for care while attending our facilities
A Behavior Modification Plan – for staff and clients.
THE VIRTUAL CARE PLAN
The moment the shut-down began, Cardio-Go went virtual. Since April 1st, we have been offering:
A Virtual Membership with now 12 virtual classes a week.
Virtual Personal Training for current training clients and anyone who wants to start
Virtual Physiotherapy for current patients and anyone who needs the help.
All virtual offerings are built around a video conferencing interface and can be done anywhere there is an internet connection. Virtual offerings will remain long after the Emergency orders are lifted, to encourage and support safe distanced consumption of what we provide.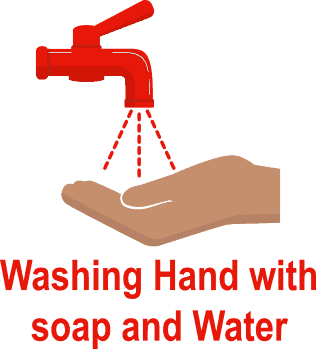 THE CARDIO-GO CLEANING PLAN
All areas touched or in contact with humans will be cleaned on a daily basis by Cardio-Go's professional cleaning team: clinic rooms, offices and reception, exercise spaces, washrooms and change rooms.

   

All staff have adopted a "time to lean, time to clean" approach where all breaks as well as moments before and after work intervals are being used to wipe down commonly touched surfaces.

 

General areas are all cleaned with "bio-cidl" an anti-bacterial disinfectant cleaner for all surfaces.
Cloth items have been removed where possible: Bath towels are covered with a plastic sheet, treatment rooms have had all extraneous cloth materials removed, locker areas have had client lost and found items removed and donated.

   

Where possible, doors have been propped open to reduce the number of frequent touch spots a client or staff member may encounter.

 

Clinic treatment room areas that get touched are to be disinfected following every treatment. An additional 15 mins has been added to each treatment window to facilitate that attention to disinfection.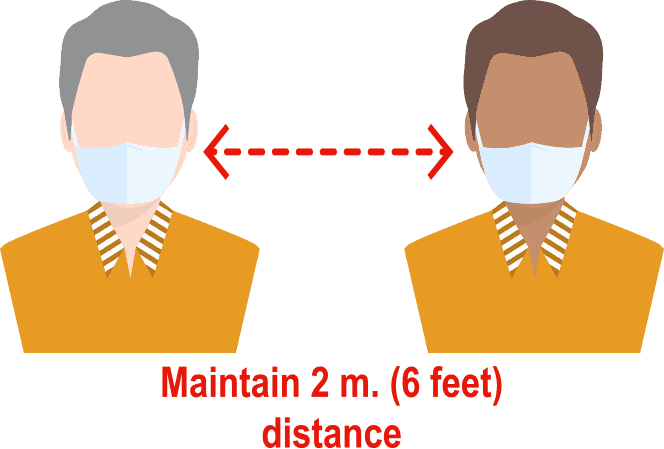 CARDIO-GO'S SOCIAL DISTANCE PLAN
Signs are posted taking out of service exercise pieces that are otherwise too close to one another allowing for better distance between cardio and other exercise pieces that would otherwise be too close together.
Seats have been removed to create space in our waiting areas for those using them.

 

Signs have been posted restricting the number of users in particular areas.
Floor decals have been installed to remind all to keep a safe distance
Treatments have been staggered so as to allow for less overlap and patient to patient interaction
A splash guard has been installed on the front desk.
Touchless interactions at the desk have been implemented like direct billing, and tap card services.
Electronic form templates are being installed on the Cardio-Go website for easy download so that clients do not have to pass around paper at the desk.

 

Membership processes like locker rent forms, freeze forms, towel rental forms, and information updates are now available online to reduce interactions and physical contact at the desk.

   

Only staff required to remain on site are on site; others are working from home.

 

Personal Training Schedules will only allow an acceptable number of people on the floor at one time

 

Open gym workouts will be closely monitored and restricted with a reservation system so as to limit attendance to an appropriate number of users at one time.
Classes will re-start with a reduced number of attendees that limit attendance to allow 6 feet of social distance within the studio for all participants.
Cardio-Go's Behavior Modification Plan
Cardio-Go now has a 3-stage entrance to be followed by all attendees- staff or client:
The first screening stage is an Ontario Public Health COVID Screen. There all visitors will see a large notice where they are told that if they answer yes to any of the following questions that they are not to enter and to contact Tele-Health Ontario instead. There is also a "Guest Book" beside the COVID screen which asks all visitors to sign in with time and date, and attest that they have read the screen and answer "No" to all the questions.

 

The Second Stage is a hand cleaning stage. Here there is a large sign explaining that all attendees must wash their hands before entering. There are instructions on how to best wash and there is sanitizer there as well.

 

The Third Stage is the Mask Stage. As per Toronto By-Laws, everyone in an indoor public space must wear a mask. The exception to this rule is that participants in an exercise programme do NOT have to be wearing a mask at the time of exercise. At Cardio-Go if you are indoors, and not exercising, we will expect you to wear a mask. If you arrive without a mask, there will be one for purchase at the desk. During exercise participants will not be required to wear a mask.

Anyone booking an appointment will be instructed to reschedule should they experience any COVID symptoms.

 

Anyone with an appointment is emailed a pre-screen of Ontario Public Health's COVID Screen and is instructed to reschedule their appointment should they answer YES to any of the questions.

 

Once past these three stages clients can approach our front desk where there is a splash guard for the protection of both staff and clientele.

 

A verbal COVID Screen will also be performed on all clinic patients at the desk and before arriving in the treatment rooms.

 

Cleaning stations have been created in each treatment room as well as throughout the facility for clients and staff to wipe down what they have used after every use.
Physical contact will only be permitted when it is a required part of the service delivery and not under any other circumstance.
Disposable gloves are on site and available for any and all clients or staff who would like to use them.

 
With these measures Cardio-Go has prepared itself to meet the needs of the time and is taking all reasonable measures to ensure that it is providing a safe and reliable service to the community. Should someone, who has come into contact with anyone or thing relating to Cardio-Go, find themselves testing positive for COVID 19, Cardio-Go demands that they notify the business. Should someone on staff learn of anyone in contact with anyone or anything at Cardio-Go who has tested positive for COVID 19, they are to notify management immediately. Cardio-Go will notify Ontario Public Health and make available all resources for contact tracing and any further research or information gathering required. 
Staff that test positive are instructed to quarantine for a minimum of 14 days. Cardio-Go will expect any staff member who has tested positive to be symptom free for a minimum of 14 days before returning to work or arriving on site.   
For any questions about this Infection Prevention and Control Plan, please contact Cardio-Go President, Steve Lachelt at

[email protected]