Congratulations!
You've found the best way to start a Personal Training Programme!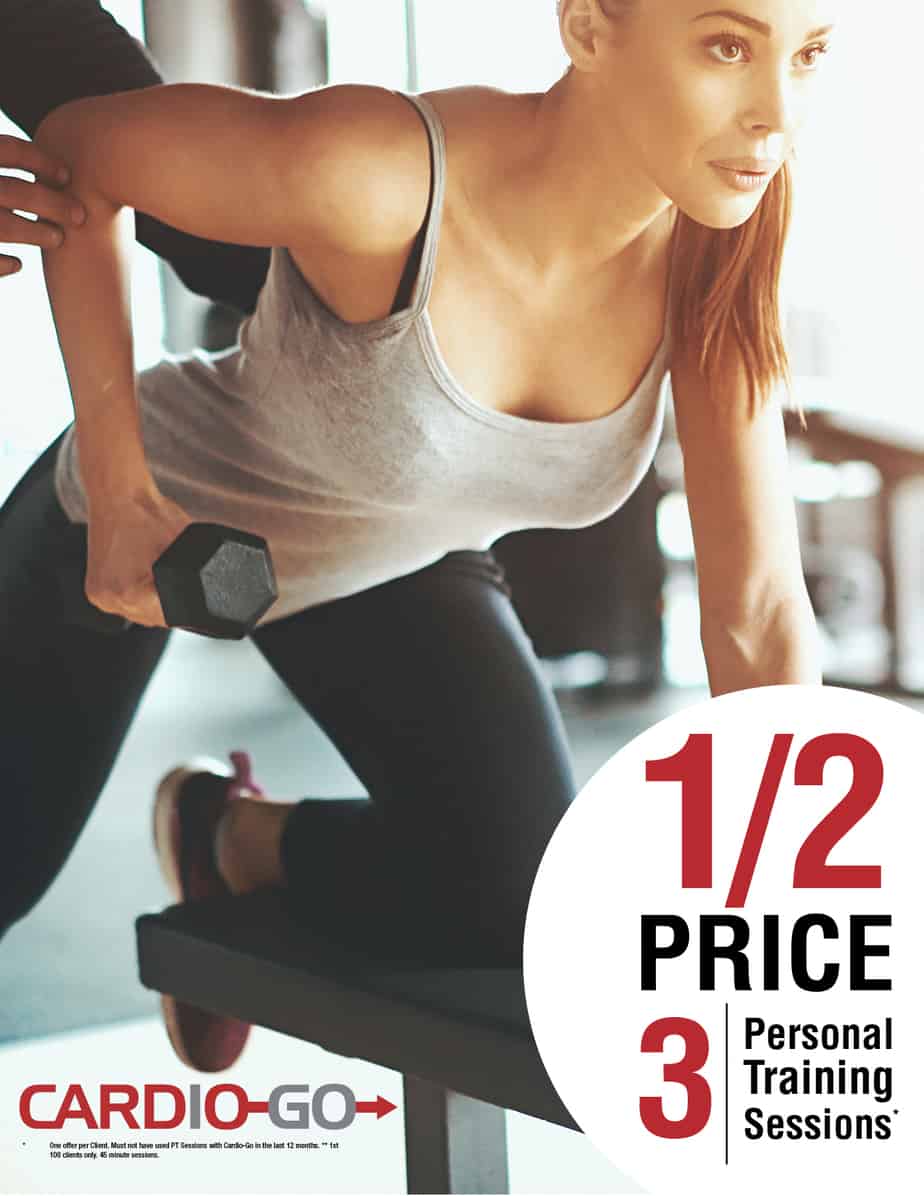 Three 45 Min Personal Training Sessions for Half Price! ($95)
Your choice of Trainer
Your choice of Timing
No expiry to use the sessions once purchased.
Available at all HigherGround and Cardio-Go locations
One package per client
Offer ends March 15th
Max 100 buyers
Must not have worked with a HigherGround or CardioGo trainer in the last 6 months.
3 WAYS TO START YOUR SESSIONS
1. Buy your sessions today!
2. Questions? Let us answer them!
3. Drop in to see our staff at any of our locations below