Traditional Chinese Medicine
Cardio-Go's mission is to aid in the creation and maintenance of active, healthy lives on the go. Our Clinicians are on site and an integral part of our team. They work together within the Health Center, as well as with our personal training team, to turn injuries into physical success stories and to make even our healthiest of clientele better. At Cardio-Go, Movement really is treated as Medicine.
So, what sets Cardio-Go's clinical services apart?
Cardio-Go Traditional Chinese Medicine services are unique in that patients are treated in one-on-one treatment sessions in the clinic and on the gym floor and given the undivided attention of their practitioner(s). This clinical approach not only maximizes the care provided in each treatment session, but also permits a higher degree of customized care.
No Membership Required! We happily welcome all of our community to our clinics; membership or no membership.
Come in, call, or email to see and experience the Cardio-Go difference. We look forward to seeing you on the road to recovery and your personal best!
Traditional Chinese Medicine Doctor
[accordion tag=h4 clicktoclose="true"][accordion-item title="Dr Shannon Williams, Traditional Chinese Medicine" state=closed ]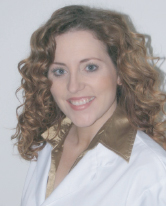 Inspired by her father, a successful hypnotherapist and Reiki Master, Shannon has been practicing many forms of holistic and natural medicines for over 15 years. Knowing her calling at a very young age, Shannon has attained numerous diplomas, certifications and training in various forms of the healing arts. As a wellness expert and therapist she has vast practical experience and is a licensed Doctor of Traditional Chinese Medicine (PTCM); she is a member of the Canadian Society of Chinese Medicine & Acupuncture (CSCMA) and is a certified Natural health Care Practitioner (CNHCP) and a Reiki Master.
Her unique integrated approach to health care combines holistic, natural and modern medical approaches to treat a wide variety of health conditions. She focuses on unraveling complex cases and treats the underlying root cause to any ailment. She takes the time to focus on her client's individual needs. Her main focus is accelerating the healing process by creating a customized treatment that is as unique as they are! She profoundly believes that the human body is an integrated whole. A balanced body, mind and spirit is paramount in living a long and healthy life.
Qualifications
• 2010 Medical Cold Laser Therapy Training
• 2008 Canadian Society of Chinese Medicine and Acupuncture (CSCMA)
• 2008 Acupuncture in Pregnancy & Childbirth Course/ Pre & Post Natal Care
• 2006 Diploma Program of Traditional Chinese Medicine (PTCM)
• 2005 Diploma Program of Chinese Herbal Medicine (PCHM)
• 2004 Diploma Program of Acupuncture (R. Acu)
• 2004 Certificate Program of Tunina / Asian Massage (PTM)
• 2003 Council of Colleges of Acupuncture & Oriental Medicine (NCCAOM) Clean Needle Technique
• 2001 Certified Natural Health Care Practitioner (CNHCP) encompassing: Aromatherapy, Reflexology, Lymphatic Drainage Massage, Shiatsu Massage, Swedish Massage, Western Herbal Medicine, Homeopathy, Natural Nutrition, Human Charkas, Emotional Healing, Medical Intuition, Colour Therapy, Bach Flower Remedies, Energy Medicine Techniques
• 2000 Peru Shamanic Healing Center
• 1998 Hot Stone massage workshop, Ear Candling, Reiki Master
• 1993 Lifeguard
Blogs by Shannon
[display-posts posts_per_page="5″ category="shannon-williams"][/accordion-item][/accordion]