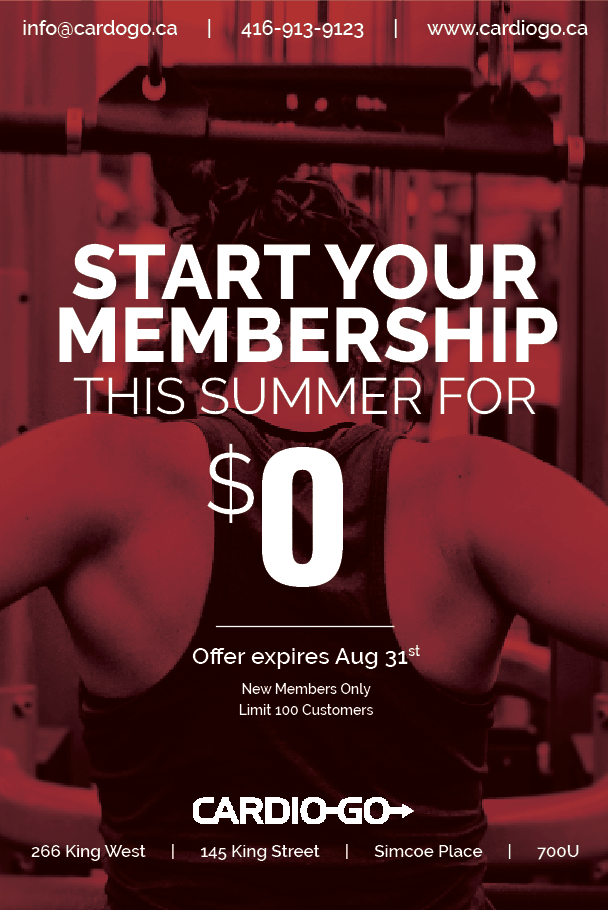 Thinking about getting some exercise this Summer?
Cardio-Go is starting all memberships at $0 (Save on your registration and first month fees)
Unlimited Yoga, Pilates, Aerial Yoga, Zumba, Spinning, Fit4Fighting, AbAttack, and all of our other classes
Unlimited Visits, Workouts, Showers, and more!
Use us for just the showers as you bike in, or stay and enjoy awesome small group classes or do your own thing with our weights or cardio areas.
Start your membership today! Tell us you want to start for $0!
Or drop in to see our staff at any of our locations below